Pushing the boundaries of immersive characters:  Our investment in Inworld.AI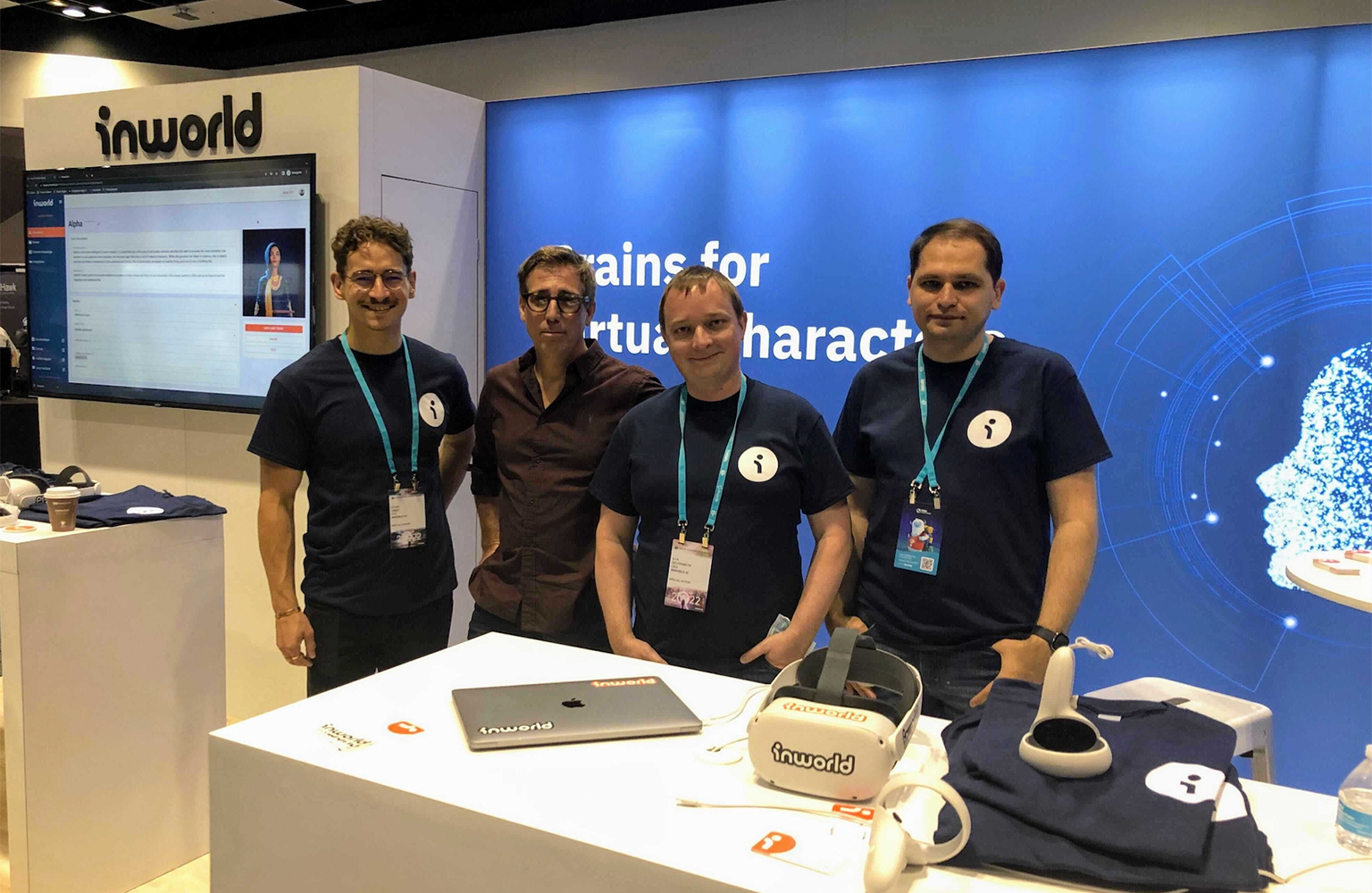 08 | 23 | 2022
By Srini Ananth
Convergence of voice, gaming, and immersive technologies
Humans have long communicated through voice, benefitting from a seamless ability to convey information and emotion through speech. And while translating the characteristics and benefits of voice to enterprise scenarios has been a challenge, there's no denying that voice as an interface is one of the most promising applications in artificial intelligence.
Gaming is already mainstream, providing the largest online worlds in terms of players; however, additional use cases are emerging rapidly—including new AR/VR-powered social-media experiences, immersive retail, entertainment, sports, and education. And there are no signs of slowing down, with the AR and VR market expected to increase by $162.71 billion from 2020 to 2025. Demand for the technologies currently comes from a wide range of industries as diverse as healthcare, education, the military and real estate, but the strongest demand is coming from the creative economy—specifically, gaming, live events, video entertainment and retail.
Inworld AI
As these industries continue to develop new and exciting ways to use AR/VR technology, they'll need companies that can help them bring their ideas to life. That's where CEO Ilya Gelfenbeyn, CTO Michael Ermolenko, CPO Kylan Gibbs, and the rest of the Inworld team come into play.
Inworld is enabling companies and individual developers to create AI-powered virtual agents for the metaverse, games, and other immersive realities through their developer platform. Using Inworld, developers can build any intelligent virtual character by simply explaining the character in natural language and testing it in the Studio platform or companion app for Oculus VR. Characters can be integrated into games or virtual environments through their game engine integrations.
We have good history with Inworld's founders, Ilya Gelfenbeyn and Michael Ermolenko, who we worked with as an early investor in API.AI (formerly known as SpeakToIt), where Ilya served as the CEO and Michael was Head of AI before its acquisition by Google. Through our partnership with Ilya, Michael, and the API.AI team, we saw the team successfully build AI-driven experiences and scale developer tools to millions of users.
We are proud to have co-led Inworld's Series A financing round alongside Section32 and see their team of generative language models, emotions, speech synthesis, multimodal interaction, design, and 3D animation experts continue to drive forward the future of entertainment.
Intel Capital continues to support ongoing innovation in speech and voice technologies by helping companies like Inworld expand the use of these systems, including integrating state-of-the-art speech and voice into intelligent agents, business intelligence applications, collaboration software, CRM, and more.
We're excited to join Ilya, Michael, Kylan and the Inworld team in building the future of immersive experiences!