UNISERS Raises $14M Seed Round to Bring Critical Materials Inspection to the Chip Industry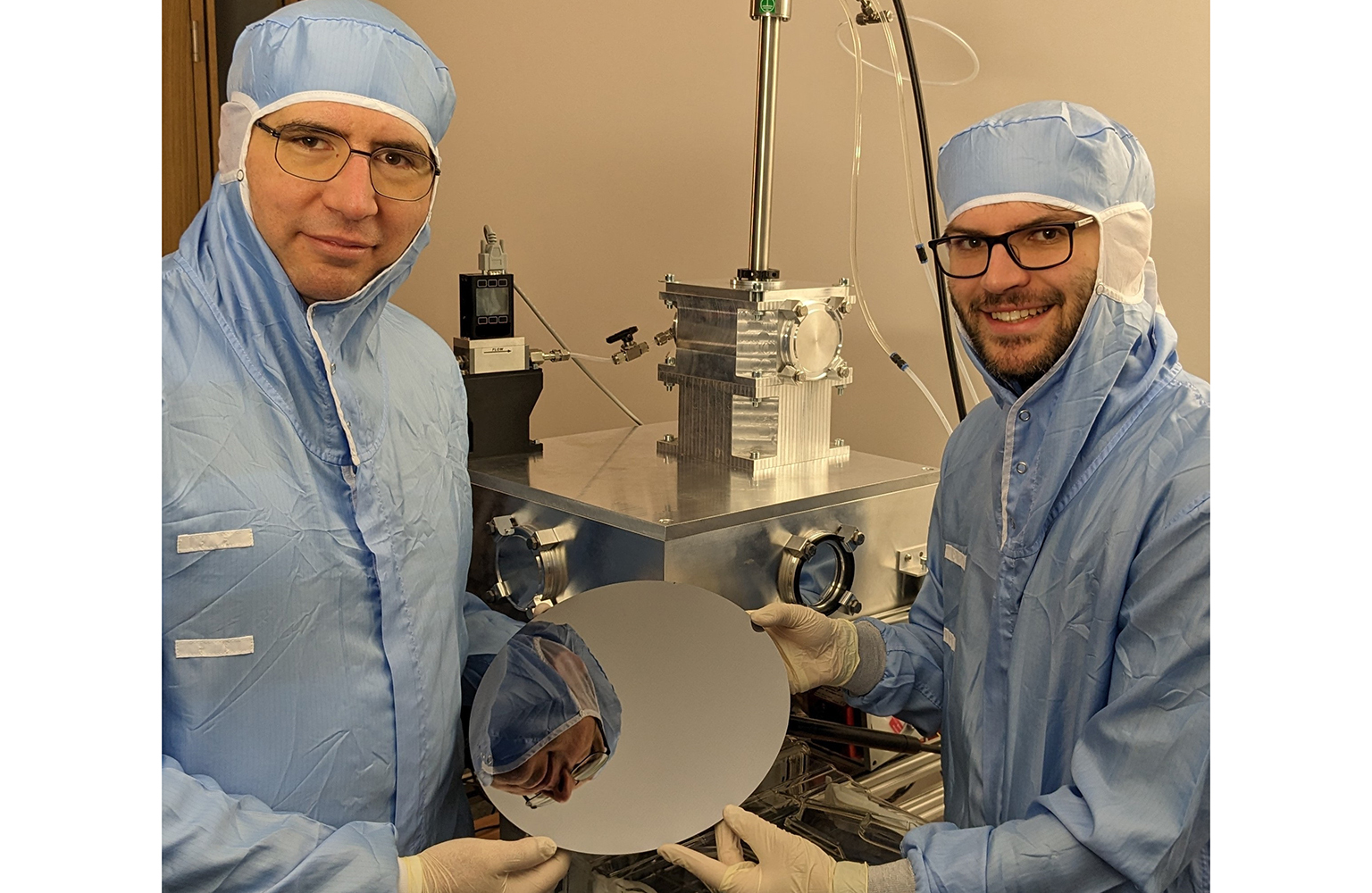 02 | 16 | 2023
The funding will enable the shipping of the first systems to customers
Zürich, Switzerland, February 16, 2023 -- UNISERS, a Swiss semiconductor metrology company that identifies invisible contamination-caused defects in semiconductor materials, raised $14M in Seed funding led by Intel Capital, with participation from M Ventures, RSBG Ventures and Swisscom Ventures. UNISERS is on a mission to change the paradigm of particle inspection in the semiconductor industry at a time when optimizing yield and avoiding excursions in the most advanced and expensive manufacturing nodes holds significant importance.
Particle contamination during the manufacturing of semiconductor chips is leading to losses worth billions of dollars, while also contributing to the industry's environmental footprint. Unfortunately, to date, finding the source of such contaminants is both costly and time-consuming.
"As the semiconductor industry continues to suffer from the chip shortage crisis, the pressure is on to drastically reduce the contamination of chips which compromise output," Jennifer Ard, Managing Director and Head of Investment Operations at Intel Capital said. "UNISERS is drastically reducing the time it takes to find the source of contamination by detecting particles that were previously undetectable, unlocking new opportunities to conserve our chip supply through better contamination identification capabilities."
UNISERS' particle monitoring platform uses surface-enhanced Raman scattering to identify the source of contamination, facilitating stronger product yield and lower carbon-footprint at chip manufacturing plants. Unlike other solutions, UNISERS can monitor the defectivity of individual process chemicals by detecting the size, concentration and composition of particles with cutting edge sensitivity and molecular specificity.
"The newest nodes will require tools to characterize increasingly smaller particles, not just in the semiconductor fab, but across the entire supply chain, including all process chemicals that feed into chip manufacturing," adds Owen Lozman, Managing Director of M Ventures. "Contamination control through advanced metrology solutions will require collaboration of foundries, tool makers, and material suppliers, and we believe in UNISERS as one of the key enablers towards this vision."
"With RSBG Ventures, we invest in promising industries and strengthen forward-thinking companies with room for innovation and growth. Based on our expertise in microfabrication,
we are convinced that the innovative technology developed by UNISERS has the potential to significantly improve global semiconductor manufacturing processes," said Martin Wynaendts van Resandt, Managing Director of RSBG Ventures and CEO of LAB14 Group.
"We are very excited to have closed this Seed Round with several strong investors who share our belief that our unique technology will become a must-have solution for contamination control all along the semiconductor manufacturing value chain," said Ali Altun, CEO and founder of UNISERS.
The funding will enable UNISERS to accelerate the delivery of its commercial products to leading semiconductor partners by 2023. In addition, the company will be able to demonstrate the value of the technology in a number of further critical use cases.
About UNISERS
UNISERS AG, founded in 2019 and located in Zurich, Switzerland, has been working to develop innovative wafer inspection and particle detection solutions to help semiconductor fabrication plants improve production yields.
About Intel Capital
Over three decades, Intel Capital has invested more than US $20 billion in the future of compute, funding standout, early-stage startups across four key areas of the tech ecosystem; Silicon, Frontier, Devices and Cloud. Intel Capital-funded companies have produced more than 700 IPOs and exits, and created more than US $100 billion in market value in the past 10 years. For more information, visit www.intelcapital.com or follow @Intelcapital.
M Ventures is the strategic, corporate venture capital fund of Merck. Its mandate is to invest in innovative technologies and products with the potential to significantly impact the business priorities of Merck. From its headquarters in Amsterdam and offices in Germany, US and Israel, M Ventures invests globally in transformational ideas driven by great entrepreneurs in line with its two investment areas Biotechnology and Technology. M Ventures takes an active role in its portfolio companies and teams up with entrepreneurs and co-investors to translate innovation towards commercial success. For more about M Ventures, visit www.m-ventures.com.
About RSBG Ventures
RSBG Ventures, located in Essen, Germany is the Corporate Venture Capital firm of RSBG SE – one of the largest industrial investment companies in Germany. RSBG Ventures invests in innovative technologies in Automation & Robotics, ICT, Microelectronics, Pharma and Infrastructure. For more information about RSBG, visit www.rsbg.com.
About Swisscom Ventures
Swisscom Ventures is the venture capital arm of Swisscom AG, the leading telecom and ICT provider in Switzerland. Since 2007, we have invested in over 80 technology companies from our offices in Switzerland (Zurich, Bern and Lausanne) and the USA (Silicon Valley). We invest in 8-10 new companies every year for a total volume of $50-100m p.a. As an investor, we offer entrepreneurs access to Swisscom's technical infrastructure and market channels in addition to financial support. We focus on sectors of domain expertise such as Telco & IT Cloud, DeepTech, Cybersecurity and Fintech as well as Big Data & AI related new business models where we leverage our access to Swisscom's technology and market experts. For more about Swisscom Ventures, visit www.ventures.swisscom.com.