Intel Capital invests more than $30M in three startups to accelerate growth of the cloud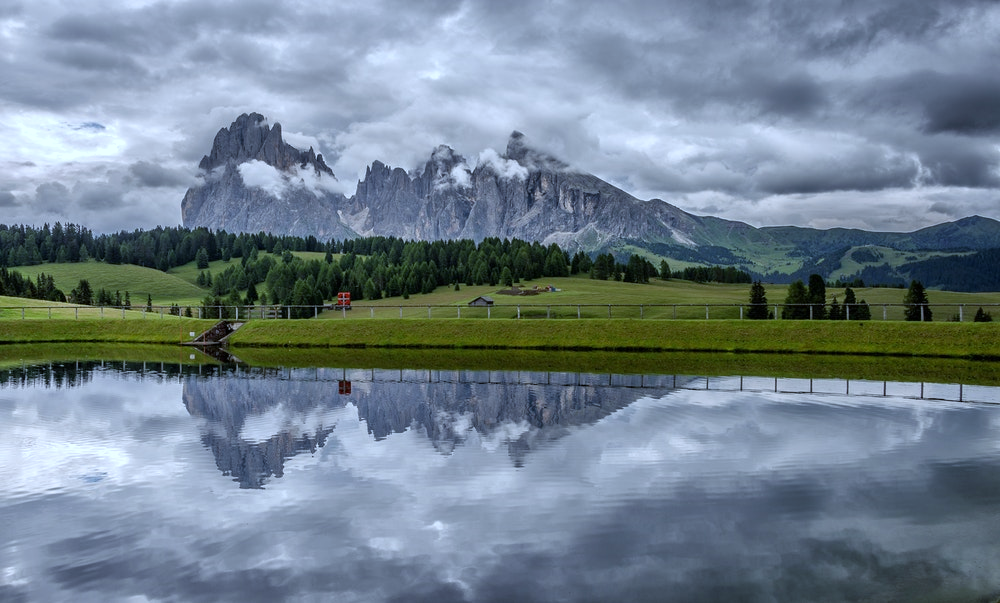 02 | 04 | 2019
By Mauro D'Amato and Sunil Kurkure
Cloud computing has been one of the most transformative trends driving the enterprise – and beyond. The benefits are numerous and well understood, including advancements in productivity; tangible savings; and more flexible, modern environments for IT and development. While these positives have been chronicled for years, we believe the growth of SaaS and big data and the adoption of cloud platforms still have room to run. In fact, most companies recently surveyed by McKinsey have migrated less than 10 percent of their workloads.
But cloud adoption faces momentous challenges: an exponential rise in complexity within computing environments, security risks, and critical performance needs. We believe the future of SaaS applications includes an interactive layer of machine intelligence – autonomous software to free users from low-yield tasks that eat up trillions of dollars in workforce time*. A wider embrace of the cloud also requires enhanced security protections and new storage processor technologies with superior scalability, cost and power attributes.
With these imperatives in mind, it's our pleasure to announce new investments in three exceptional companies:
Catalytic (SaaS intelligent automation). Intel Capital is leading Catalytic's $30M Series B round, in partnership with NEA, Redline Capital and other early investors. The Chicago company's SaaS intelligent automation platform lets enterprise customers reduce manual data-centric tasks by up 100 percent, significantly faster, and more accurately by coordinating people, bots and AI. "Leading enterprises are embracing our vision of customer-led, cloud-based process automation. Many customers have found that Catalytic nicely complements existing technology investments such as robotic process automation (RPA), especially with activities involving unstructured data or that require people in the loop," says Sean Chou, CEO and co-founder, Catalytic.
Fortanix (Cloud security). Intel Capital is also leading Fortanix's $23M Series B, alongside Foundation Capital and Neotribe. Silicon Valley-based Fortanix and Intel are working together to address cloud security and data privacy via secure enclaves, helping safeguard data even when systems are compromised. Fortanix allows users to securely operate even the most sensitive applications without having to trust the cloud. "Fortanix uniquely helps protect encryption keys, databases, machine learning algorithms, and containers to help secure organizations' data in private, public and hybrid cloud environments," says Ambuj Kumar, co-founder and CEO of Fortanix.
Pliops (Next-generation NAND flash storage processors). After leading the company's Series A round 15 months ago, we're pleased to participate in Pliops' $30M Series B. With guidance from our colleague Yair Shoham, the Israeli startup is developing a new NAND storage processor technology enabling enables cloud and enterprise data centers to access data up to 50x faster with 1/10th of the computational load and power consumption. The technology collapses multiple inefficient layers in the next generation of cloud and data center applications; simplifying the storage stack; and enabling highly scalable storage and DB solutions. "Businesses must scale their infrastructures in the face of skyrocketing data volumes. Pliops' technology transforms storage so that organizations achieve more consistent, readily-scaled performance with a simplified software stack," says Uri Beitler, CEO and co-founder.
We believe SaaS applications and cloud platforms will continue to drive benefits for companies of all types. The explosion of data, and the need to process, analyze, store and share it, is fundamental to Intel's strategy.
Being an active investor is also fundamental to Intel Capital's platform – in fact, last year, Intel Capital led 66 percent of the deals in which we participated. As lead investors, we look forward to supporting the global growth plans of these terrific portfolio companies, working with their management teams and our fellow board members to add value, and making future investments in other companies delivering solutions in this important domain.
In fact, Intel Capital will be announcing even more investments in cloud companies – and other innovative startups – at our Global Summit in just a couple months. Stay tuned!
Mauro D'Amato and Sunil Kurkure are Investment Directors at Intel Capital.
*McKinsey