Intel Capital Congratulates Portfolio Company Joby Aviation on its NYSE listing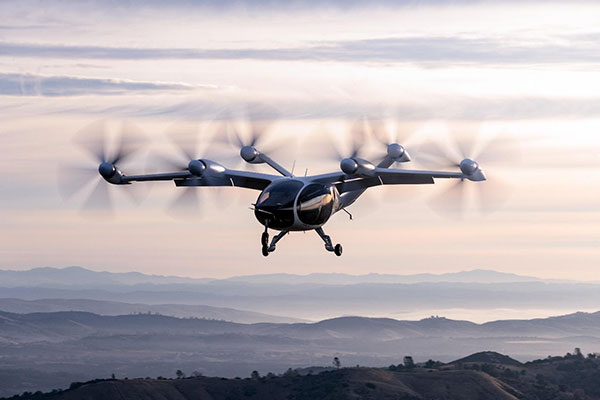 08 | 11 | 2021
By Srini Ananth and Vijay Reddy
We would like to congratulate Joby Aero on completing its merger with Reinvent Technology Partners (now Joby Aviation) and public listing on the New York Stock Exchange.
We met the Joby team in 2017 when they had just begun testing the first full-scale prototype at the Santa Cruz quarry site. At Intel Capital, we believed that innovations in ride-sharing, electric propulsion, batteries, and autonomous systems, would transform aviation similar to how they have altered surface transportation. However, it wasn't until we saw the prototype in flight that we truly understood the potential impact of the eVTOL aircraft. With a capacity of 4 passengers, 150 miles of range, and a low noise profile, Joby's aircraft has the potential to transform urban and regional aviation by bringing electric aircraft to the masses.
The public listing is yet another achievement in a long line of accomplishments by JoeBen Bevirt, Paul Sciarra, and the Joby team. Over the last year, Joby became the first company to establish an eVTOL certification basis with the FAA and received the first-ever endorsement from the U.S. Air Force. In addition, Joby is one of two flight partners chosen by NASA to participate in flight demonstrations in 2022.
Intel Capital has been a shareholder since leading Joby's Series B. JoeBen and his team have persevered through several challenges, including the Santa Cruz fires and COVID disruptions, to deliver important milestones on the path to commercial operation. We are fortunate to partner with such a visionary founder and wish the Joby Aviation team many more successes in the years to come!