Investing In The Future Of Additive Manufacturing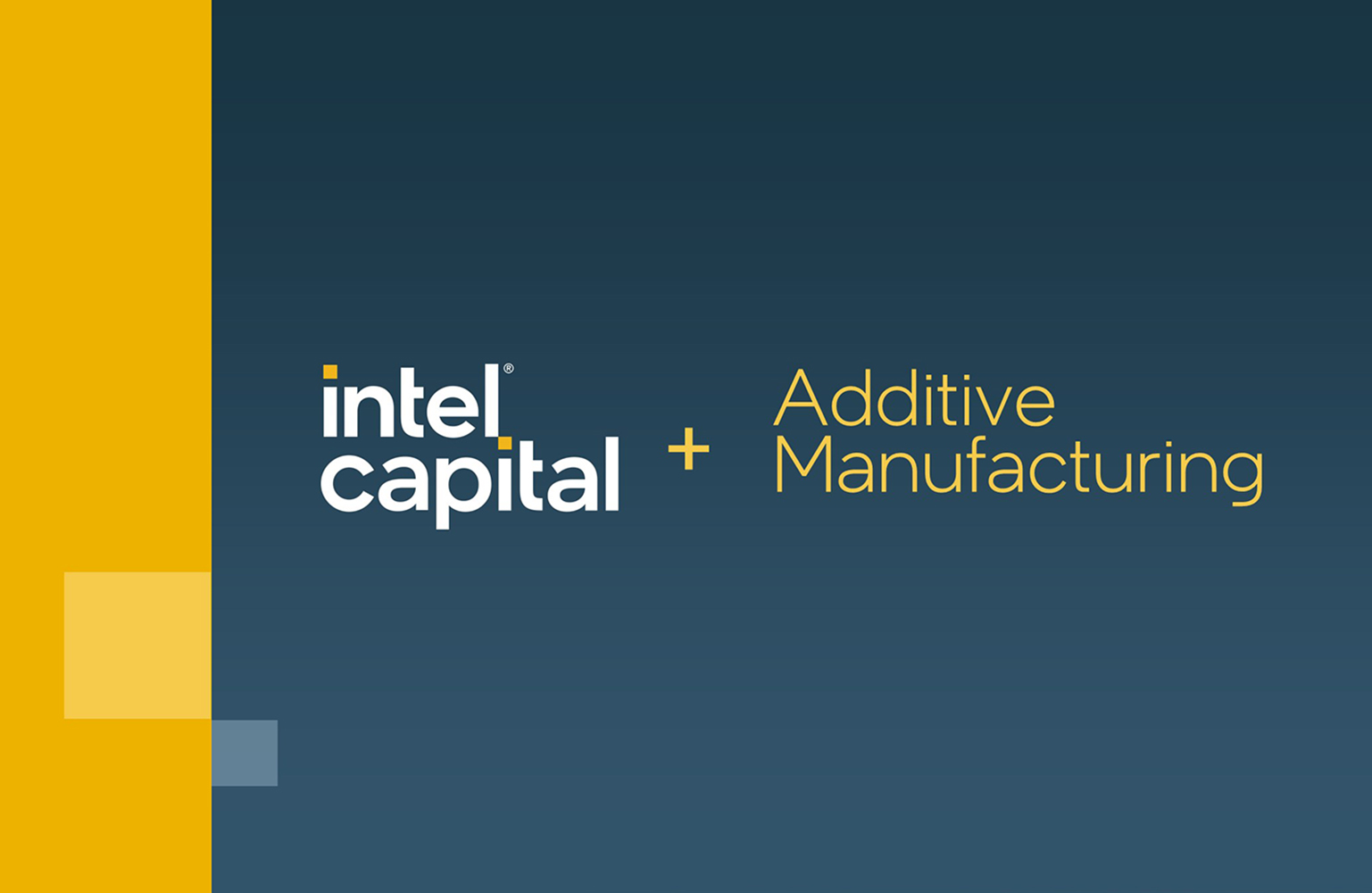 11 | 18 | 2022
By Jennifer Ard and Alexandra Farmer
Intel Capital has been keeping a watchful eye on the additive manufacturing (AM) space for the last several years amid major market changes. Most recently, we have seen the industry reach an inflection point, shifting from rapid prototyping to large-scale part production and now penetrating almost every major manufacturing-centric industry, including automotive, industrial & consumer goods, healthcare, and aerospace & defense. We are also beginning to see examples of AM being applied within electronics and semiconductor manufacturing, something of particular interest to Intel. Today's world of AM provides optionality, consisting of multiple different printing processes, material sets, and software that deliver optimal design flexibility for their respective use cases.
We at Intel Capital felt that now is the time to invest in AM to further accelerate innovation. We made our initial investment in this space by leading the Series A investment in Fabric8Labs alongside TDK Ventures, Lam Capital, imec.xpand, Stanley Ventures, Mark Cuban and SE Ventures. What caught Intel Capital's attention was the unique approach to AM developed by founders Jeff Herman and David Pain: a novel technology called Electrochemical Additive Manufacturing (ECAM).
ECAM is a metal additive manufacturing technology that avoids the use of metal powders, lasers, and thermal treatments, all which drive high cost and have inherent capability limitations. ECAM breaks free of these constraints by harnessing the principles of electrochemistry to produce high-quality metal parts from a water-based feedstock containing widely available metal salts. Precise metal deposition is driven by the ECAM printhead, a microelectrode array comprised of millions of individually addressable pixels which can be activated to control and monitor the build process. Metal parts are built at the atomic level, providing excellent feature resolution and surface finish. The ECAM process operates at room temperature with a 100% recyclable feedstock, allowing for drastic reductions in both unit cost and greenhouse gas (GHG) emissions.
Combining established microelectrode display-based technology with industrialized electroplating practices has enabled ECAM to scale towards the goal of mass manufacturing. We've already seen Fabric8Labs' success in their target application spaces, including thermal management devices, RF components, advanced surgical instruments, electronics, and semiconductor packaging.
Today, we announced our second investment in the space. Intel Capital led an early-stage investment in workflow solution software AMFG. As companies look to advance their autonomous manufacturing processes by expanding into AM, the implementation of a flexible MES software suite capable of scaling operations and meeting increasing demand is paramount. AMFG has become the go-to solution to help companies around the world unlock additive manufacturing's full potential. In turn, the company's intent on leading the global shift into autonomous manufacturing is currently underway, disrupting and restructuring inefficient supply chains and innovating business models. Autonomy in manufacturing heralds a new era of industrial transformation, which AMFG's software has been honed to drive forward. Keyvan Karimi and his team have demonstrated exceptional drive and visionary enthusiasm in their work, continuously propelling their product to the cutting edge, and leading AM adopters as customers and forging notable partnerships within the ecosystem.
To date, the AMFG solution has been deployed across 5,000+ machines and has streamlined the printing processes of 75 million+ parts per year. Customers report that AMFG's software significantly reduces labor hours, simplifies processes and lowers manufacturing costs, whilst also allowing users of AM to connect across sites. Amongst hundreds of other companies, multinational information technology company HP, alongside the world's largest sports retailer Decathlon, are two organizations that have begun to escalate their additive manufacturing operations through AMFG. AMFG's front line software, featuring API integration and factory connectivity, sets the company apart. Together, those capabilities provide a seamless MES experience that can crucially support businesses as they step into the autonomous manufacturing sphere. AMFG inhabits an industrial sweet spot perfectly suited for them to take advantage of the rapidly evolving AM landscape as it moves from "frontier" space into the mainstream.
AM printing and software technology is in the process of leading manufacturing-centric industries in an upward trajectory and we are excited to be part of the journey for both Fabric8Labs and AMFG as they tackle additive manufacturing's unique challenges and opportunities.