All Things Cloud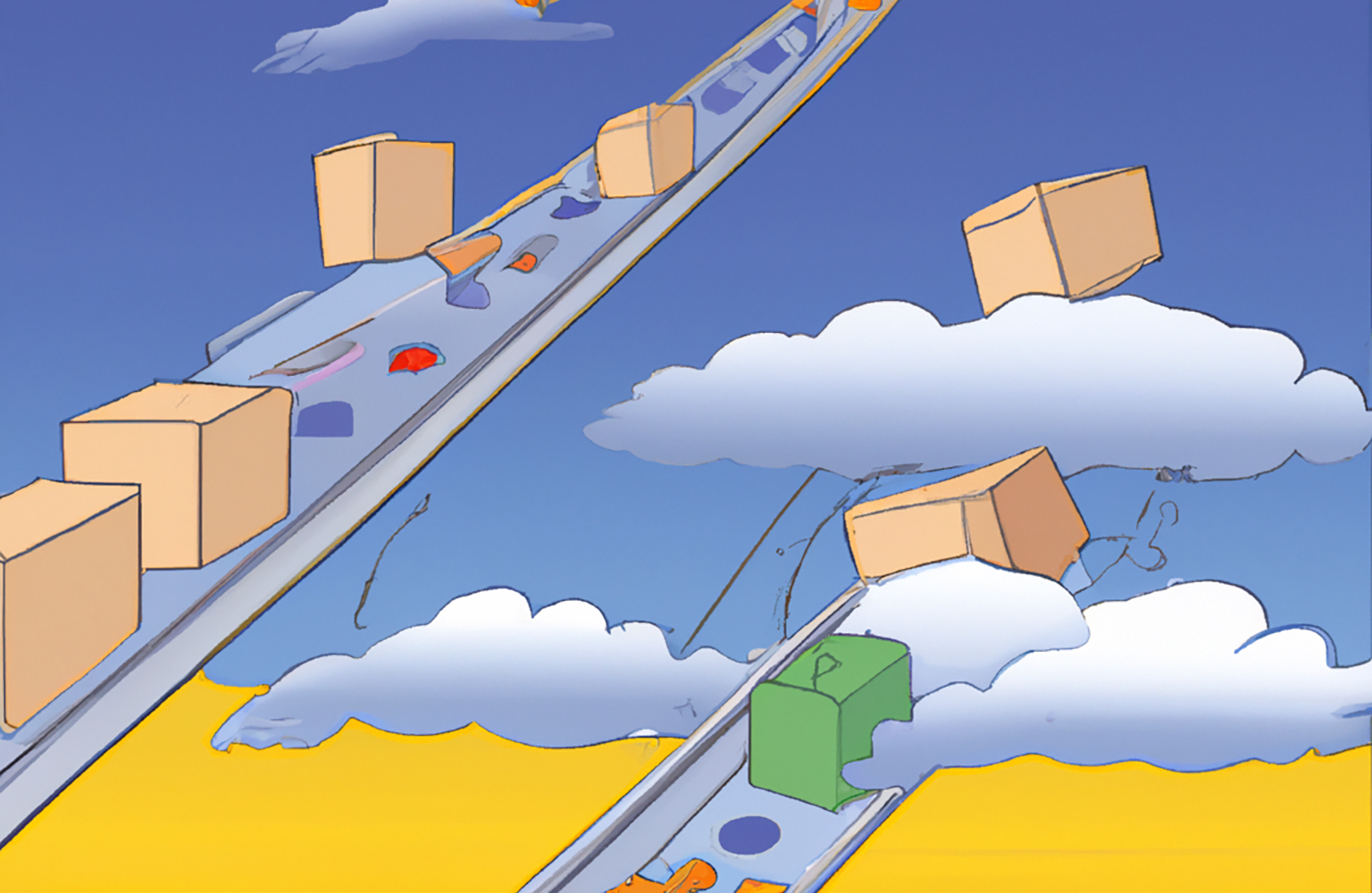 12 | 13 | 2022
Last week, at Amazon Web Services (AWS) re:Invent, the global cloud community, including developers, engineers, system administrators, systems architects, IT executives, and technical decision makers, convened for conversations on topics like AI/ML, cloud architecture and cyber security.
Several emerging industry-shaping trends were discussed with each new product announcement, but there were four that stood out to me: a new focus on AI infrastructure, the continued growth of the Kubernetes ecosystem, widening channels for data migration, and a renewed energy around cloud security.
AI Infrastructure is Getting its Moment
All the buzz around AI is super exciting, but ChatGPT couldn't write this article for me and AWS re:Invent was definitely focused on the less-flashy but more important AI core infrastructure with an emphasis on scalability. As AI grows, the need for a seamlessly scalable compute framework becomes urgent. At the conference, Amazon announced AWS Glue for Ray, a new engine option for the serverless, scalable data integration service that allows developers to use Ray to process large datasets with popular Python libraries.
Our portfolio company, Anyscale, the company behind Ray, the unified compute framework for scaling any machine learning or Python workload, announced several new advancements on the Anyscale Platform that makes Ray more powerful and simple to use. I believe that Ray will be the substrate for distributed computing and it looks like major cloud providers are starting to pay attention as well.
Kubernetes' Ecosystem Continues to Grow and Simplify
Kubernetes has positioned itself as the leading platform for container orchestration, offering multiple options for deploying and running applications. And we saw a lot of Kubernetes this year. Our portfolio company Upbound announced that their Universal Crossplane (UXP) is now available to deploy directly from the Amazon Elastic Kubernetes Service (EKS) console. And our portfolio company, Tetrate, announced a zero-trust service mesh add-on for Amazon EKS that runs on top of Kubernetes. EKS is one of the most popular ways to run Kubernetes, and this add-on vastly simplifies the overhead of deploying and managing Istio over your EKS footprint.
But why does service mesh matter anyway? Imagine you're running a busy restaurant with a lot of different dishes on the menu, each prepared by a different chef. The chefs all work together to create a meal for each customer, but they need to communicate and coordinate their efforts.
This is where the service mesh comes in. It's like the waiter who runs back and forth between the kitchen and the dining room, carrying orders and making sure that everything runs smoothly. The waiter is the service mesh, and the chefs and dishes are the microservices that make up your application. The waiter ensures that the right ingredients are brought together to create a delicious meal for each customer. And just like in a restaurant, a service mesh in a microservice architecture helps manage communication and coordination between the services, making it easier to build and maintain complex applications.
Data Migration Streams Widen
As we continue to see a universal surge in the quantity of data and the value of having that data easily accessed in the public cloud- having a clear data migration path for mainframes is critical for application modernization, cyber resiliency, and data analytics.
Our portfolio company Model9 announced that its Cloud Data Platform for Mainframe will now be used as a component of AWS Mainframe Modernization, a key program for bringing your mainframe data into the cloud. It is estimated that mainframes still hold and generate roughly 80% of the world's corporate data, Model9 makes it easier to bring that mainframe to the cloud with the AWS model9 File Transfer service, accelerating mainframe modernization initiatives at enterprise companies.
Security is Catching up to the Cloud
This year, security had a bigger presence at re:Invent than in previous years- the expo floor and sessions were packed with cyber companies focused on observability and analytics. From my conversations, DevSecOps continues to be a focus for organizations building out their cloud infrastructure. However, despite several solutions claiming to enable DevSecOps, it remains challenging to efficiently operationalize. We're also seeing more security companies building on AWS, which potentially stems from companies facing new data privacy rules and regulations regarding the public cloud.
And with new security rules, our portfolio company, Fortanix, is building security solutions that allow customers to maintain data sovereignty and maintain consistent data access control policies across public cloud and on prem. At AWS re:invent, AWS and Fortanix announced a new capability, Fortanix Data Security Manager (DSM) platform, that significantly expands its Bring Your Own Key (BYOK) functionality for AWS customers, providing greater flexibility and control to enterprises the world over.
The Road Ahead
So what's next? I won't be making any predictions about the future of cloud computing, but here's the shortlist for some things I'm pathologically curious about:
Databases and analytics: AWS announced five new services (or enhancements) in this space, making it easier for users to manage and analyze petabytes of data at scale. In addition to the AWS Glue announcement, AWS launched Serverless OpenSearch but the price tag is egregious for most users at a $700/mo minimum fee and I'll be watching this space closely.
Cost optimization: Gartner suggesting that worldwide end-user public cloud spending will shoot up to $600 billion in 2023. It might come in the form of SaaS or in infrastructure decisions, but pragmatic planning and strategy to use cloud computing more effectively was widely discussed last week. Cc: Anodot for Cloud Cost Management
Sustainability: I'm hoping this trend continues to pick up steam as companies take advantage of solutions that allow for increased supply chain visibility and start to take a hard look at the carbon impact of their cloud computing resources. Cloud providers have made strides in creating more efficient and sustainable datacenters—AWS has a target to be powered with 100% renewable energy by 2025—but significant gaps still remain in carbon reduction strategies for companies operating on the public cloud.